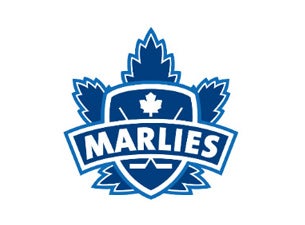 Hockey
Toronto Marlies Tickets

Toronto Marlies Tickets and Event Dates
Information
The Toronto Marlies are a professional ice hockey team in the American Hockey League (AHL) and the affiliate of the Toronto Maple Leafs of the National Hockey League (NHL). The team plays its home games at historic Ricoh Coliseum on the Exhibition Grounds in Toronto, Ontario, Canada. They are the only AHL team that currently plays in the same market as its NHL affiliate.
In 2011-12, the Marlies made it to the Calder Cup Finals and have qualified for the playoffs four times since its inaugural season in 2005-06.
Toronto Marlies Hockey is exciting, interactive, engaging and fun for fans of all ages.