Print Page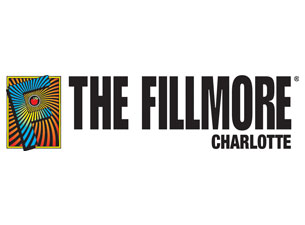 The Fillmore Charlotte

Tickets

1000 NC Music Factory Blvd,

Charlotte

,

NC

28206
The Fillmore Charlotte Tickets and Event Dates
| | |
| --- | --- |
| | Loading... |
Related Links
Venue Details
Directions
STREET ADDRESS – 1000 NC Music Factory Blvd., Charlotte, NC 28206

MAILING ADDRESS – 820 HAMILTON ST., SUITE B2, CHARLOTTE, NC 28206

I-77 From the South :
Take exit 11A , Brookshire Freeway (NC HWY 16, I-277 East). As you are traveling East on Brookshire Freeway, take the 1st exit after I-77, Graham Street. You will merge onto 10th street at the bottom of the exit, bearing right until you come to the traffic light at Graham Street. Bear Right onto Graham Street and make your way to the left lane traveling North. After you pass under the bridge, and through the West 12th Street traffic light, merge into the left lane and turn left onto Seaboard Street. Stay on this street about a ½ mile and you'll see the Fillmore Charlotte on your right.

I-77 From the North :
Look for exits 11A/11B to exit. Bear left onto exit 11A heading East on Brookshire Freeway (I-277 East). As you are traveling East on Brookshire Freeway, take the 1st exit after I-77, the Graham Street exit. You will merge onto 10th Street at the bottom of the exit, bearing right until you come to the traffic light at Graham Street. As you approach the light, bear right onto Graham Street and make your way into the left lane traveling North. After you pass under the bridge, and through the West 12th Street traffic light, merge into the left lane and turn left onto Seaboard Street. Stay on this street about a ½ mile and you'll see the Fillmore Charlotte on your right.

I-85 From the South :
Look for exit 36 signs, HWY 16 (Brookshire Freeway, I-277 East) and take that exit bearing right at the top of the ramp. As you are traveling East on Brookshire Freeway, take the first exit after crossing over I-77, the Graham Street exit. You will merge onto 10th Street at the bottom of the exit, bearing right until you come to the traffic light at Graham Street. As you approach the light bear right onto Graham Street and make your way into the left lane traveling North. After you pass under the bridge and through West 12th Street traffic light, merge into the left lane, and turn left on Seaboard Street. Stay on this Street for ½ mile and you'll see the Fillmore Charlotte on your right.

I-85 From the North :
Look for exit 36 signs, HWY 16 (Brookshire Freeway, I-277 East) and take that exit turning Left at the top of the ramp. As you are traveling East on Brookshire Frwy, take the first exit after crossing over I-77, the Graham Street exit. You will merge onto 10th Street at the bottom of the exit, bearing right until you come to the traffic light at Graham Street. As you approach the light bear right onto Graham St. and make your way into the left lane traveling North. After you pass under the bridge and through West 12th Street traffic light, merge into the left lane, and turn left on Seaboard Street. Stay on this street for ½ mile and you'll see the Fillmore Charlotte on your right.

Wilkinson Boulevard (US 74) From the West :
Follow the signs for John Belk Freeway (I-277
West/North) and exit at the Church Street exit. Go straight through the first light and take a Right at the next light onto Graham Street. After you pass under the bridge and through the West Street traffic light, merge into the left turn lane and turn left onto Seaboard Street. Stay on this street for about a ½ mile and you'll see the Fillmore Charlotte on your right.

Independence Boulevard (US 74) From the East :
Follow the signs for Brookshire Freeway (I-277 West/North) and exit at Church Street. Go straight through the first light, and take a Right at the next light onto Graham Street. Follow Graham St. and make your way into the left lane traveling North. After you pass under the bridge and through West 12th Street traffic light, merge into the left turn lane, and turn left on Seaboard Street. Stay on this street for about ½ mile and you'll see the Fillmore Charlotte on your right.

NC 49/US 29 from the Northeast :
Follow Tryon Street to Church Street. After crossing over 11th Street, take next right at 10th Street. As you approach the next light, bear right onto Graham Street and make your way into the left traveling North. After you pass under the bridge, and through the West 12th Street traffic light, merge into the left turn lane and turn left onto Seaboard Street. Stay on this street for about a ½ mile and you'll see the Fillmore Charlotte on your right.

From Uptown :
Head West on 6th Street, Trade Street, 4th Street or 2nd Street, to Graham Street and take a Right. Stay on Graham Street heading North. Once you go under the 277 bridge and pass the light at 12th Street heading North. Once you go under the 277 bridge and pass the light at 12th Street, get in the left lane and take the next left onto Seaboard Street. Stay on this street for about a ½ mile and you'll see the Fillmore Charlotte on your right.

From Airport :
Follow Josh Birmingham Parkway 1.5 miles to Billy Graham Parkway South. Proceed on Billy Graham Parkway to I-77 North. Once on I-77 traveling North, look for exit signs for 11A, Brookshire Freeway (NC HWY 16, I-277 East). As you are traveling East on Brookshire Freeway, take the first exit after I-77, the Graham Street exit. You will merge onto 10th Street at the bottom of the exit, bearing right until you come to the traffic light at Graham Street. As you approach the light, bear right onto Graham Street and make your way into the left lane traveling North. After you pass under the bridge and through West 12th Street traffic light, merge into the left turn lane, and turn left on Seaboard St. Stay on this street for about ½ mile and you'll see the Fillmore Charlotte on your right


Parking
Location : adjacent to The Fillmore
Charge : n/a


Box Office Numbers
704-549-5555 Concert Hotline
800-745-3000 Ticketmaster Charge-By-Phone
704-916-8970 Main number



Box Office Hours
In Advance : Mon - Thurs. 12noon-5pm / Fri. 12noon - 4pm

Day of show : 12noon - until the main act goes on stage

*Please Note* Weekend Events (Saturday & Sunday) - The box office will open 2 hours prior to door time for the respective event. For select shows, we will open earlier but the standard will be no later than 2 hours prior to doors.


Types of Payment Accepted
Cash, Visa, Mastercard, Discover, & American Express


Will Call
Location : at the box office
Opens : 12noon

*See "Please Note" portion under "Box Office Hours"


Accessible Seating
This is an accessible venue.
Accessible parking : at the front of the parking lot.


General Rules
Camera Policy: Personal cameras are allowed in the venue. Flash photography, video and removable lens cameras are not permitted without venue approval.

Items NOT allowed :

No Laser pointers
No Weapons
No Animals except seeing eye dogs

Smoking is NOT permitted


Children Rules
Age limit to enter : This is an all ages venue. Some shows may be restricted to certain ages so please check the website for updated information. Children under 2 are free.


Miscellaneous
Our venue is the perfect location to hold your private party. For more information, contact Taylor Winchester
at 704.916.8970 or taylorwinchester@livenation.com.


<! fixed bug 75664 -->